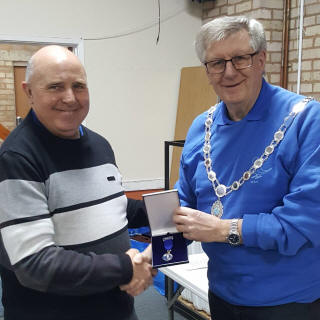 Malcolm Hough handing over Presidency
to Bruce Greenway
Following the show the MBA held its AGM with Malcolm Hough handing over the Presidents Chain of Office to Bruce Greenway with Rachel Terheege moving up to President Elect and Keith Leedham became the Vice President.
All the previous officers were re-elected. The MBA still has a vacancy for an Editor because they are having difficulty finding some one willing to take on the role.
The Silver Bird Award this year was awarded posthumously to Mrs Anne Lamb who passed away recently. The award was received by her husband Colin.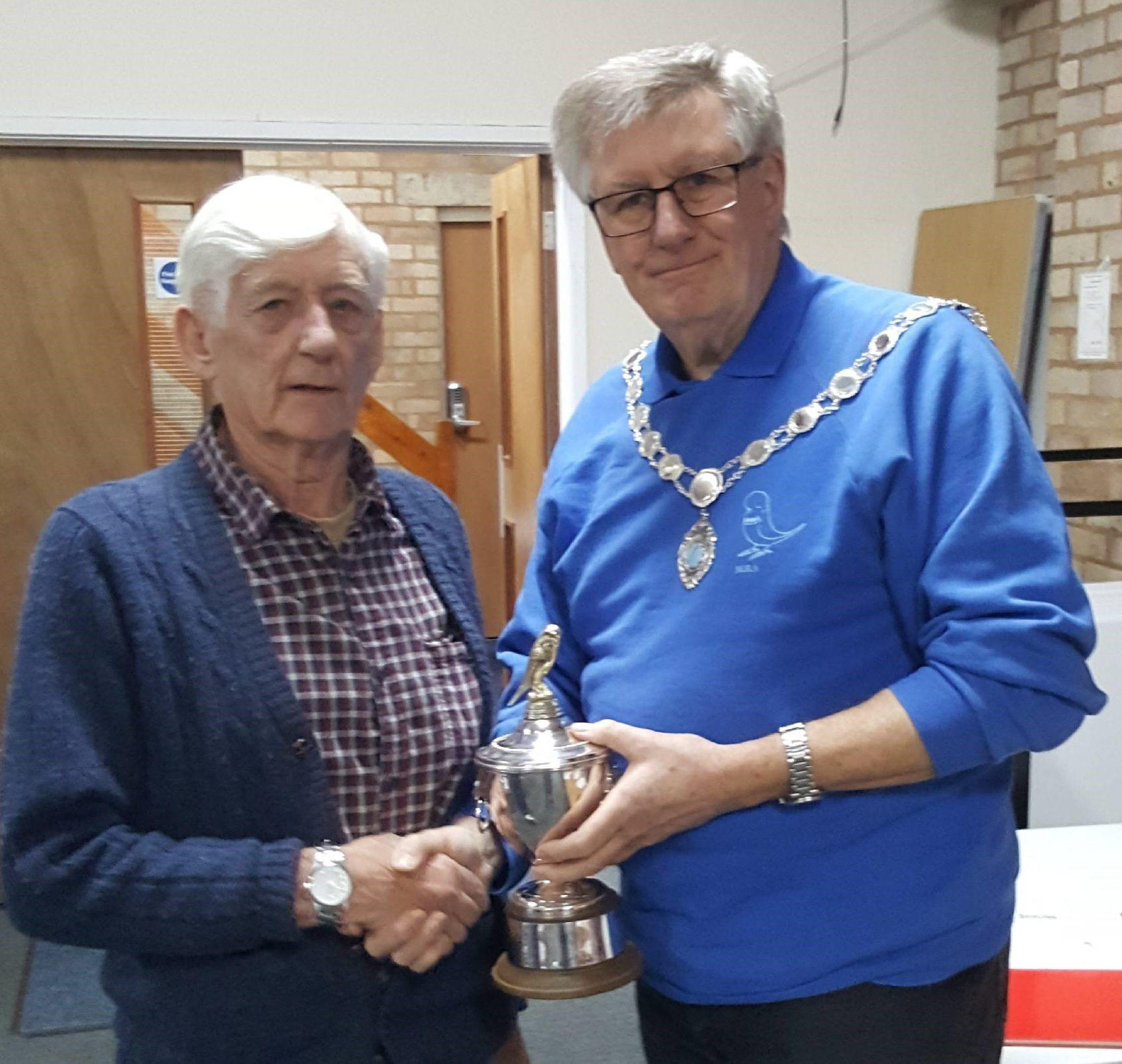 Colin Lamb receiving Silver Bird Award from Bruce Greenway