Midland Budgerigar Association - November 2021
Report by Trevor Terheege
The MBA held its 2022 Nest Feather Show on Sunday 27th March followed by the AGM.
The attendance at the show was disappointing with only 30 birds entered from 6 exhibitors. Despite the poor attendance there were some very nice birds benched.
The Best in Show Award and Best Novice Award was won by Alan Pearson with a very good Normal Cinnamon Grey Green. Best Champion award went to A & D Woan who exhibited a very nice Normal Cinnamon Light Green. The Best Intermediate award went to Mick Woodfield with a Normal Grey Green Dominant Pied.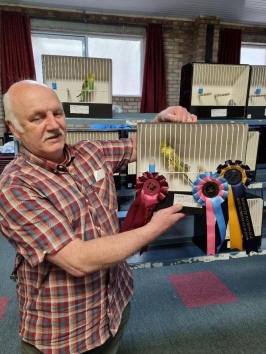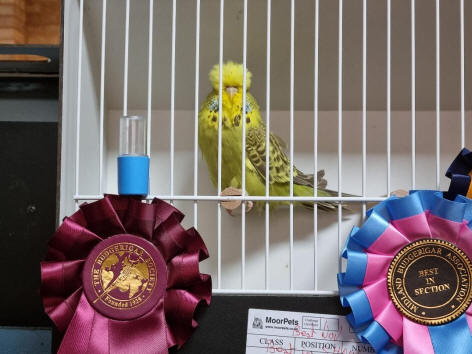 Alan Pearson Best in Show & Best Novice
| | |
| --- | --- |
| Best Champion A & D Woan | Best Intermediate Mick Woodfield |
Following the Nest Feather Show the MBA held its first Annual General Meeting since 2019. The following members were elected:-
Chairman David Woan, Vice Chairman & Publicity Trevor Terheege, Secretary Bruce Greenway, Treasurer Rachel Terheege, Show Secretary Rod Clarke. Subscriptions Secretary Colin Lamb.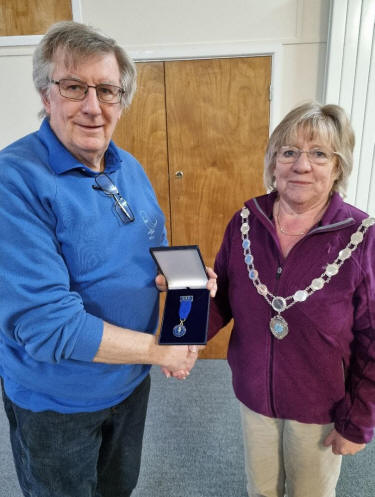 The outgoing President Bruce Greenway presented the Chain of Office to the new President Rachel Terheege.
Keith Leedham was confirmed as the President Elect with John Lees as Vice President.
Future Events 2022
Sunday 24th April Nest Feather & Young Stock Show
Sunday 31st July Specialist & Rare Variety Open Gold Show
Saturday 10th September Area Championship Show